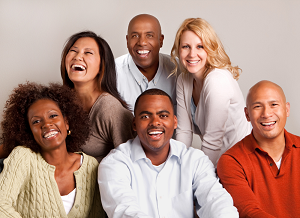 Join California State PTA's Listening Sessions on Race & Racism
The Diversity, Equity and Inclusion Committee of California State PTA is excited to host three Zoom "listening sessions" this month around race, racism and PTA.
We want to hear from our members of color, in order for our organization to begin to improve the PTA experience. We aim to listen to your authentic voices to help guide us in making all our members feel included, valued, and respected.
We acknowledge that our members experience PTA differently because of different aspects of their identity, so each listening session is aimed at a different racial/ethnic identity group. Each session will be a safe, confidential space for members of that particular group to honestly share, without the burden of code-switching* while participating.
The sessions dates and groups are as follows:
January 25, 6:00-7:00 pm: For Black/African American/multi-racial Black persons, facilitated by a Black/African American person.
January 26, 6:00-7:00 pm: For those Indigenous to California lands or multi-racial Indigenous, facilitated by a person Indigenous to California.
January 28, 6:00-7:00 pm: For non-Indigenous, non-Black persons of color or non-Black non-Indigenous multi-racial persons, facilitated by a non-Indigenous, non-Black person of color.
If you or someone in your PTA is interested, please click here for further information on the types of attendees we are seeking, and who to contact to participate.
* Code-switching is the practice of changing the way you speak or act in order to fit in with the dominant cultural group